Robert D. Knox

–

Practice Manager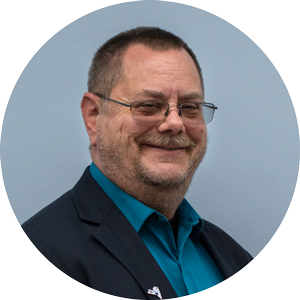 I am Dr. Kathy Knox's husband. We met in high school in 1974 and were married in 1981. I graduated from RPI, in Troy, NY where I studied chemistry and materials engineering. I had my own business, before working at Otego Family Dental, providing information technology support to small businesses in the capital region.
We live in an apartment under the practice and we have two children, both grown, one married. I love working with my wife and her great team at Otego Family Dental.
Matt Gibson –
Front Office Manager
I graduated from Oneonta High School in 2008 and then served 5 years in the US Marine Corps Infantry. I learned many valuable skills, traits, and lessons during my service as a Marine and they have translated well into my civilian career.
I started my employment at Otego Family Dental in late February 2014 and consider myself lucky to be part of such a close knit team. I look forward to contributing to a successful future here.
Courtney Gibson –

Scheduling Coordinator 
I graduated from Oneonta High School in 2007 and then attended SUNY Herkimer College for three years where I earned an Associate's Degree in Travel and Tourism (Hospitality and Management) as well as a Small Business Management Certificate.
I started at Otego Family Dental in August 2011. I work each day with both a team and patients that make my work enjoyable. I am lucky to work with my husband, Matt. Outside of work I enjoy going to the movies, shopping, and traveling.
Michaela Vibbard –
 Registered Dental Hygienist
I graduated from Edmeston Central School in 2013. I continued my education at SUNY Broom earning an Associate's Degree in Dental Hygiene.
I started my career as a registered dental hygienist in 2017 at a corporate dental office. I began working at Otego Family Dental in February of 2018. I feel lucky to be a part of such a great team.
Outside of work, I enjoy spending time with my husband, our two dogs and our horse.
Cindy Matheson –
Front Office Manager
I have been employed with Otego Family Dental now for over a year in the Oneonta Office.  I gave up the seagulls and moved to the wildlife in Unadilla 4 1/2 years ago and I absolutely love it.
I was a stay at home mom and raised three children in Long Island. I have three grandsons who I spend as much time as with as I can. I currently have one dog and three cats, which all are rescues. I come from a background of banking and management with over 20 years of experience.
I enjoy many things in life such as traveling, entertaining, hearty laughs, good food and of course, wine. I especially love working with people. I have the gift of gab which makes my job easy
Paige Brooks –
 Certified Dental Assistant
I grew up in New Jersey and spent summers up in the small town of Jefferson for many years. I eventually moved to Jefferson in 2010 when my family decided to open a restaurant/bar.
I graduated from Jefferson Central School in 2013 and then attended Fortis Institute and graduated in 2015 with a DANB and CDA License. I started my career as a CDA after graduation and started working at Otego Family Dental in November 2018.
I enjoy working with a great team as well as wonderful patients. When not at work, I enjoy spending time with my boyfriend, two dogs, family, shopping and seasonal activities



Otego Family Dental, P.C.
"Let Us Guide You to a Healthy Smile!"