Otego Family Dental P.C. was started by Kathy T. Knox, DDS in April 2010 in Otego, NY. Dr. Kathy opened a second office in Oneonta, NY in November 2018. Her son, Alexander J. Knox, DDS is the managing dentist at that office.
We are a prevention oriented, family practice. Our mission is to treat every one of our patient's as if they were our own family. We provide quality dentistry with a gentle touch and we take pride in guiding our family of patients to a healthy smile

Restorative
From fillings to crowns to implants, we have all of your restorative dental needs covered for your best smile.

Preventative
Dental exams, oral cancer screenings, and dental hygeine are all important aspects of your dental health.

Cosmetic
Cosmetic dentistry encompasses several areas. The most common are veneers and whitening.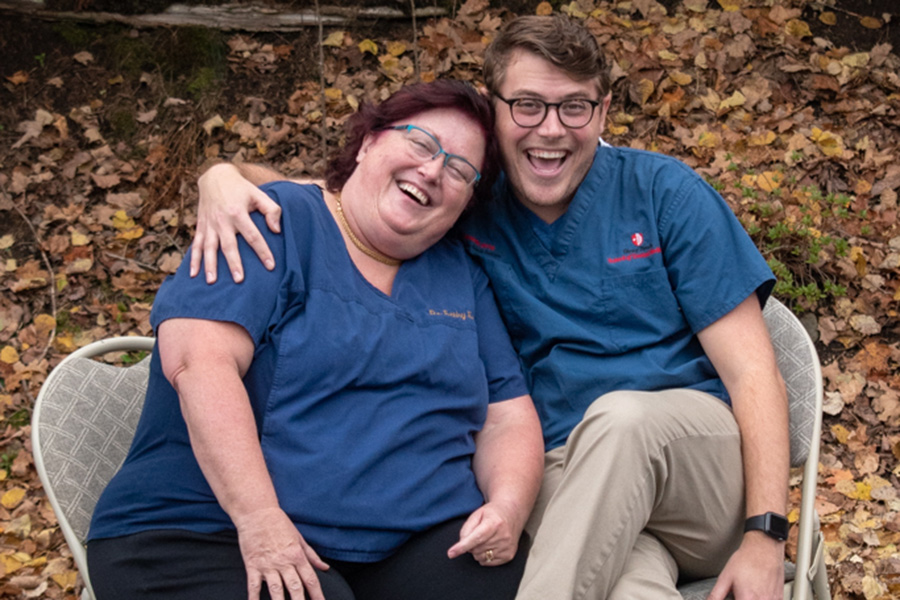 Who We Are
Meet The Doctors
What Patients Are Saying
Testimonials
Dr. Knox and her staff are incredibly gentle, polite, respectful, informative and professional. I was so pleased with my experiences that I would not consider going anywhere else :).
I've been going there for about 5 years now and they are wonderful! You feel welcomed, like you're important to them. I can't say enough good things about them.
This is the best dental service I have ever seen. […] Everyone in the office goes above and beyond the call to take great care in making the experience a pleasure. I don't know anything they could do to improve. They are the greatest!
374 Main St, Otego, NY 13825
Office Hours:
Monday: Closed
Tuesday: 8:00 AM to 5:00 PM
Wednesday: 8:00 AM to 5:00 PM
Thursday: 8:00 AM to 5:00 PM
Friday: 8:00 AM to 1:00 PM
Closed for lunch Tues – Thurs: 12:30 – 1
429 Main St, Oneonta, NY 13820
Office Hours:
Monday: 8:00 AM to 5:00 PM
Tuesday: 8:00 AM to 5:00 PM
Wednesday: 8:00 AM to 5:00 PM
Thursday: 8:00 AM to 1:00 PM
Friday: Closed.
Closed for lunch Mon – Wed: 12:30 – 1
Otego Family Dental, P.C.
"Let Us Guide You to a Healthy Smile!"